10 Online Casino Strategies Every US Player Should Know
Are you searching for some casino strategies to put into play? Every US player should know and adopt the following techniques to help them get more out of each session of play. The great thing about them is that they apply and work at all casinos, no matter what sort of games you want to check out. Are you ready?
1: Set your budget
Know what you can afford to lose if things don't pan out and stop there. Be firm and only deposit what you can use in that session (or for the week or however much time you want to cover).
2: Explore first
Before depositing at a casino, make sure you explore and see what it's like. Is it secretive or does it display the games and promotions upfront? Find out everything you can and read the terms and conditions too.
3: Test games in demo mode
Some sites let you do this before you sign up, but you can at least try the demo games before depositing money at your casino of choice. Create an account and then look around to try some games to see what you make of them.
4: Check the coin values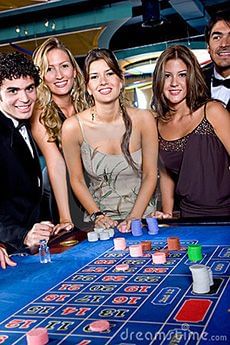 You'll find everything from penny slots to much pricier games at most casinos. Most games have several coins to use too, making it even more important to check their values ahead of placing any bets on an individual game.
5: Keep bets low
Unless you've got a large budget to play with, lower wagers equal more gameplay. Even with a bigger budget, it makes sense to stick with lower bets because you'll get more of them.
6: Play games you enjoy
If you end up coming out of a session with no prizes to withdraw, you want to know you still had a great time, right? Try games first and see which ones you like, so you can stick with those.
7: Don't bet more than your budget
Did we mention this already? We covered it in another point, but make sure whatever wager you decide to use, you can get enough spins or games from your budget by using that amount… and then stop.
8: Remember it should be entertainment first
Make sure you have a great time playing your favorite casino games, so you can relax and be glad you did so afterward. Sometimes you might scoop a few prizes along the way, but if you don't, you'll want to be sure you still had an entertaining time.
9: Know the rules
Check how each game works, even if you've played similar titles before. This will help you understand whether you want to play it or whether you would rather try something else.
10: Claim bonuses with fair terms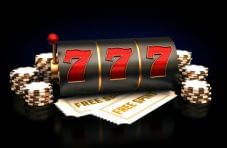 Some bonuses have tricky wagering requirements to meet. Always choose a site that has fair terms and low wagering (and ideally, no wagering at all). This doesn't just apply to the welcome offers either. Make sure you read the terms for each bonus you claim before doing so. Only work with one bonus at a time too - you can't claim more.
Are you all set to get the most out of your time at your selected US casinos? With our guide to getting the best from each site, you can apply these techniques no matter which casinos you end up at.