New Casino Slots.LV
Slots.lv Casino has only been on the scene since August 2013. Using the Real Time Gaming Engine, this game is developed by Betsoft casino. With a strong fan base already, Slots.lv, recently launched a new and improved website, replete with stunning, slick visuals and improved features, US players will experience a user friendly, easy navigation through all the games.
Optimized for both computers, mobile and smart devices, users can either download the game on their smart devices or play it directly through their internet browsers. Once in the casino, players are exposed to a crisp, blue background that calmly fades in and out. Players can access the menu on the left, giving them full reign of the entire casino.
It's About The Games At This Casino
Already boasting 170 games, including slots, table games, poker and popular titles like 3 Card Rummy, the developers are now introducing a whopping new slate of 140 games. The same software providers of Bovada casino, are determined to stay in the focus of its strong fan base and remain relevant amongst its online gaming competitors.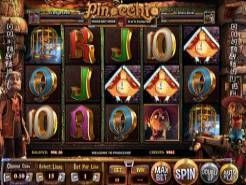 New titles include Pinocchio, a slot game based on the classic fable. In this interactive slot game, players will get paid as they guide Pinocchio from an old Italian wood-shop and into the real world filled with adventures. This game is up to 5 reels, and it offers players a chance to play a mini game after each win. In the mini game, players can choose to double their winnings, by flipping heads or tails on a coin. If you're correct, then you get double your winnings, but if you're wrong, however, then you lose it all. The choice is up to you. There is even an autoplay feature where gamers can automatically set their bets and let the computer do the rest. The maximum wager is 75 coins.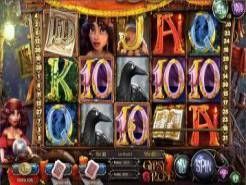 Other popular titles include Gypsy Rose, where gamers step into the exotic, visual world of a Gypsy psychic. A crystal ball indicates your winnings or losses after every spin. This slot game is 5 reels with 30 paylines. Tarot cards, crows, magic books and love potions make up the special symbols on your quest to capture the ultimate prize, gypsy gold. Players can also play through the auto play feature. After each win, you double up your winnings through a coin toss. The maximum amount of coins that can be wagered is 150. And not to be outdone is a $5,000 welcome bonus for new players. Welcome indeed to Slots.lv Casino.