Rival I-Slots
It's hard to believe that Rival was first launched in 2006. There are more than 140 I-Slot games currently available. More importantly, their new I-Slots format received rave reviews as the most innovative and exciting new slot games launched in recent times. By using interactive story lines in their slot games, these slots became the height of adventure for many online players from the US. The story lines thus became the trademark of this well-known software and today, it is still one of the best manufacturers and the most inventive of all top brands. Some of the many features they have implemented are the "sticky wilds," "expanding wilds," "re-spins," and other incredible features. The graphics are top notch, and playing I-Slots gives such enjoyment to its online and mobile players. I-Slots provide the best entertainment of all online slot games.
Let Me Tell You a Story
Rival's I-Slots are full of different genres of stories. What makes them so appealing is that you can have a running storyline over two or three separate slot games. You can even go back to the storyline to see if you missed anything. But primarily, it is the video presentation that Rival has designed to draw attention to their slot games. And they do! To this end, I am giving you highlights of two of these stories, both of which received 5 stars from players.
As the Reels Turn Part I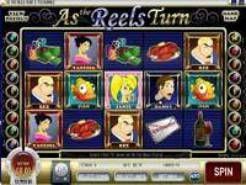 A 5-reel, 15-payline bonus video slot, this most popular slot game begins with a video presentation that is exclusive to Rival's I-Slots. All of the characters are introduced as well as some dialogue. In this game you will find three Scatter symbols, a Bonus symbol, and the Jackpot symbol. Free spins abound in this game all with a 3xs multiplier. There is also the Tommy Wong Feature Act Bonus round as well. At the top right corner of the slot, I recommend you click on Game Map. This will take you to a second page where you will find reel clips of this entire storyline. But, don't stop here; there are two more parts to this story.
As the Reels Turn Part II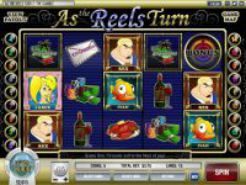 As we continue with this saga, (don't you want to know what happens to the characters?) we are now in Part II of As the Reels Turn. Once again, we have three scatter symbols, a bonus symbol, and the Jackpot symbol. This 5-reel, 15-payline bonus video slot is as intriguing as all get out. There is the Find Danny Bonus Round, 10 free spins with a 3xs multiplier, and the Game Map which will take you through the scenes.
As the Reels Turn Part III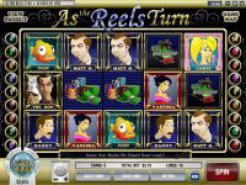 Now it is time to play Part III of As the Reels Turn. Once again you will be playing a 5-reel, 15-payline bonus video slot. In this game, however, you will have a Scene Progression, two scatters, an expanding wild, and the 1500 jackpot. You will also have a chance to Recap the Story, that is, if you missed anything in Parts I and II. Superb is just not the right word to describe this 5-star Rival slot. Play all three parts of this game at our recommended Rival casinos.
Reel Crime 1: Bank Heist Slots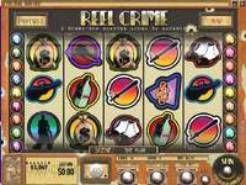 One of the many things I love about Rival I-Slots is that the stories are as fascinating as the slots. In the case of Reel Crime I, we have two parts to this slot game. The first is the Bank Heist Slots, a 5-reel, 15-payline bonus video slot. There is a scatter symbol, free spins, a Bonus Round, and Multi-Level Play. The 5 free spins can be retriggered.
Reel Crime 2: Art Heist Slots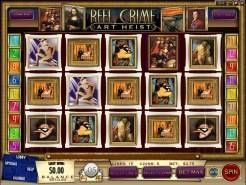 The second of two Reel Crime series, this Art Heist Slot is also a 5-reel, 15-payline bonus video slot. In this game, the Mona Lisa is what the thieves are looking to steal and more if they can get away with it. You will also find Masterpiece scatter payouts, the Robin Hood Bonus in which you can win up to 1000 coins, the Scatter payout which will trigger the Bonus Round, and the 2xs Wild symbol in which you can win 5000 coins if you get all five.